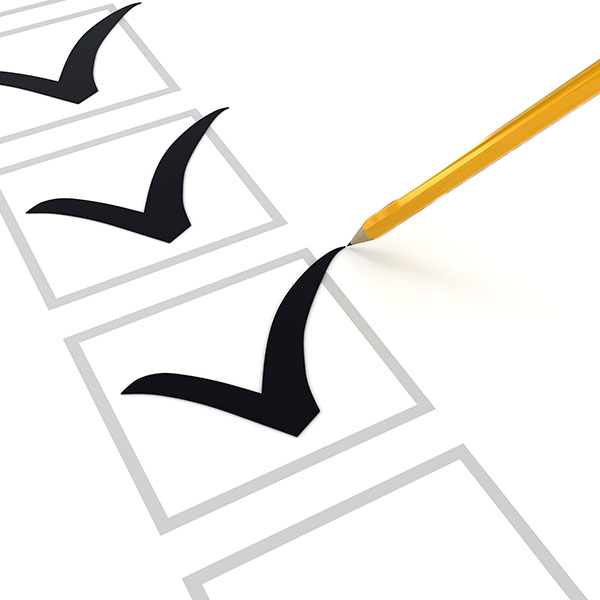 At Bates Mechanical Inc we strive for 100% satisfaction in everything we do. We value your opinion and invite you to tell us and others about your experience with us. Please take a few moments to tell us what you think by leaving us a review here on our website or on any of these popular review sites or social networks.
Read what other customers have said about us.

All trademarks or brands on this page are registered by their respective owner and are not affiliated with our company, nor do they endorse or sponsor our products or services.
Reviews of
Bates Mechanical Inc
(Based on 25 rated reviews)
25-Mar-2022
Product or service reviewed: Ductless split unit system
Thank you Greg for selling this system to me, and thank you Tom and Larry for installing it. I love it, very quiet and warm. No more hauling wood for a wood stove. It is greatly appreciated all the effort/work that you all did and very fast. Thank you again.
01-Dec-2021
My husband has cancer, and when I got up early November 23, 2021, the furnace was acting up. I called Bates who we have done business with for over 20 years. They sent a service man out, and I had to shut down the furnace. I placed my husband in hospice care to keep him safe and warm. When they came out to give an estimate on a furnace, they brought one with them, and I had heat that evening. Bates has always been courteous, considerate and very dependable. I would not do business with anyone else!
Thank you!
19-Nov-2021
Greg and all working for you -
I am so thankful for the good dependable service you have given us for over 13 years. I want you, Greg, and all the people working for you to know, just how much you all have been and always are appreciated.
12-Aug-2021
Product or service reviewed: AC repair
Our AC went out late on a Friday afternoon (of course) Matt was at our house in a short time, diagnosed the problem and got it up and running! Great service, great repair! Thank you!
Patricia, Roger Havranek
Bloomington
29-Jun-2021
Product or service reviewed: AC unit
These guys were great. We woke up to NO AC on this humid hot day at 1am. I called as soon as they opened at 8am and by 9:30am we had AC Again after a motor and capacitor was changed out and replaced. This company is better than 5 stars.. Thank y'all so much and I personally recommend Bates.
Rick and Dara Woods
Freedom, Indiana
16-Jan-2021
Product or service reviewed: Complete Bryant Heat Pump
Our 25+ year old furnace gave up the ghost! Todd is an awesome service man, he's helped us many times, this time it was fried and we had to replace, Greg came out , and totally explained all the replacement options He worked his schedule around and had his installers here in 2 days and had our new furnace up and running. They didnt leave us hanging in the the cold weather in January. He and his crew were awesome in explaining the new system to us. Great staff and fast service all the way around..I highly recommend!!
Patricia and Don Cassida
Spencer
17-Oct-2020
Product or service reviewed: Complete New Heat pump system
I am so happy with the whole crew. Matt, Cane I cannot remember the names of the other 2. They were all great. Knowledgeable, Considerate very hard working. I would reccomend them they are fair and definitely tell you straight. I researched the product and had more than 1 estimate. They even gave my neighbor a referral bonus for referring us. So if anyone like my review use my name maybe I will get a bonus too lol. that was for my neighbor. All joking aside I will be using the yearly membership they offer too. Thanks Matt for always answering my questions and you good ideas.
Benjamin and Tammy Duprey
BLOOMINGTON
09-Jun-2020
Product or service reviewed: blower wheel
when I called office the lady was very nice and the guy that fixed it was todd a very nice man.. came out same day and looked at it and fixed it the next day....I want to say thank you very much
21-Apr-2020
Product or service reviewed: Gas furnace and air conditioning unit
We were extremely pleased with the product and the service. Thank you to Matt, Tom and Greg.
Paul and Beverly Hammonds
Freedom Indiana
06-Jun-2018
Product or service reviewed: Complete System Replacement
These guys were awesome! Gregg, the owner came out and gave us the estimate. He was very thorough and explained everything he was looking at and doing, which I appreciated. More importantly he was very nice and very professional. The guys that cam out Matt, Tom and Kane and were equally nice and professional. They were quick, courteous, clean and quiet. The equipment looks great as well, they did an awesome job installing everything!! I'm really glad that I went with these guys because I can't imagine too many companies out there like this one. A+!
25-May-2018
Product or service reviewed: Heating and air conditioning
I wanted to say thank you our house has never felt more comfortable. My decision to use your company was an easy one. Bates was the only bidder who inspected our entire system, including the crawlspace. The experience was pleasent, the installers were friendly and very professional . Thank you
Kerry Pearson
Bloomington, IN
15-May-2018
Product or service reviewed: Purchase and installation of Bryant furnace and air conditioner
I have done business with Bates Mechanical for several years, most recently with the replacement of my furnace and air conditioner. They did not disappoint. The installation was done efficient and on time, and the invoice reflected the bid to the penny. There were no surprises and no issues. In fact, it was a pleasure having the Bates team in my house. Everyone involved was polite, personable, and neat, and now I have a new, high efficient, and quiet heating and air conditioning system. I recommend Bates Mechanical without hesitation. You will not be disappointed if you decide to do business with Greg Bates and his team.
Kate Caras
Ellettsville IN
17-Apr-2018
Wanted to drop you a note to compliment your install team. They are skilled/knowledgable in their trade. Start to finish Bates surpassed all of my expecatations.
Great Job!
16-Apr-2018
Thank you to Greg, Gary, Matt and Tom!
You guys are great, and I will highly recommend you to my friends!
Thanks again!
07-Nov-2017
Product or service reviewed: Air handler and heat pump.
Would recommend them highly.
07-Oct-2017
Product or service reviewed: New furnace and central air.
Very thorough and professional. Would highly recommend.
Stephen Hughes
Bloomington, In
07-Sep-2017
Product or service reviewed: Bryant Evolution furnace and a/c
Greg and his crew are very professional and knowledgeable. They ran into problems from the previous system that required more work on there part and did not charge any extra labor, it was the same as the estimate. I really like the work they did and am anxious to see how much improvement I see in comfort and in savings on my utility bill. The heating and cooling systems at work need updated and Bates mechanical will be the people who do it!!
03-Apr-2016
Product or service reviewed: Geothermal furnace and system
Words can't express our appreciation for what Bates Mechanical did in analyzing and replacing our failed geothermal system. Fast, extremely knowledgable, exceeded our expectations, above and beyond in service, on time, good communication, and the furnace works great!! We couldn't be happier with Greg and his team. Thank you.
08-Dec-2015
Product or service reviewed: 95% Bryant furnace
The technicians were very professional and the installation went very smooth. New unit working and looking good. Moved to my current location 10 years ago and have used Bates for all my furnace needs . Highly recommend!!!!!
Anthony Marvin
Ellettsville, Indiana
23-Nov-2015
Product or service reviewed: Repair furnace and new thermostat
I've been a loyal customer of Bates Mechanical for 10 years. They installed a furnace for me 10 years ago and whenever I need a checkup or have an issue, Bates is the company I call. They are prompt, friendly, and honest. I recently needed a pressure switch replaced and the tech (Greg) discovered that the drain trap needed cleaned. Thank goodness he caught that! I had a new thermostat installed while he was here. I trust Bates Mechanical for all my heating a cooling needs! Jill
Jill Watkins
Bloomington Indiana
Mr. Bates:
Thanks much for your part in making a way for a furnace to be installed. Your knowledgeable employees are the best, this winter I will have various challenges, but the house will be warm.
Respectfully,
Dear Mr. Bates:
I Would like to thank you, your family and your associates for the work you did installing a geothermal heat pump in our house. The house is a vintage 1960 tri-level, built with electric resistance baseboard heaters and without air conditioning, it had no duct work. Before settling on a contractor for a new system, I talked with six different companies, five from the Bloomington area and one from Indianapolis. Three of these companies declined to bid on the job. Two of those remaining felt that it was not possible to install adequate ductwork to the upper level and instead proposed systems using a second air handler in a closet on the floor. One of these two proposed a system using two conventional heat pumps. The other proposed a split geothermal system, but their bid was almost twice my budget. Only Bates Mechanical proposed a system that met both my requirements and my budget.
The system installation was timely and professional. Options on the routing of ducts and the placement of registers and returns were discussed with me at every stage of the process. All workers on the job were good natured and polite. The work was efficiently done and the work areas were cleaned at the end of each day's shift. The three day process caused as little disruption to our house as I could have wanted.
Again I wish to thanks Bates Mechanical for the excellent work they did on a difficult job. If in the future someone should ask for my recommendation of a heating and cooling contractor. I will not hesitate to advice to contact Bates Mechanical.
Sincerely,
They come out twice a year to check my filters, Freon levels, and other maintenance. The guy that comes out is great! He offered advice on other projects I need to tackle as well. They respond very quickly in an emergency. I've had nothing but good luck with them!
I have used this company over the years to install two furnaces and repair a mistake made by another company. They also do routine maintenance on my heating and air conditioning units.
I have been using this company for about eighteen years. They are terrific! My furnace stopped working during some very cold weather a few years ago. The technician that came to fix the furnace spent all day cleaning it. He did the best he could to make it work properly, it went out again two days later and they came back again. I couldn't believe the price they charged me. It was such a small amount for the work they did getting my furnace working again. I used them to purchase and install my new furnace two years later. I have them come out twice a year to perform routine maintenance on the unit. If you sign the three year contact they lock your price in for three years on regular services so that it doesn't go up. If there is a part that needs to be replaced then they will charge for the part only. They call me to remind me it is time for service. I feel blessed with this company.
Installed new high efficiency Bryant Heat Pump meeting energy star/federal tax credit standards installed new Bryant high efficiency furnace meeting energy star/federal tax credits standards, installed new programmable thermostat which controls heat pump, furnace and humidifier installed new Bryant humidifier.</p><p>Installation went smoothly. Supervisor was knowledgeable and explained equipment functioning. Clean up as good. Each employee of installation team thanked us for our business. This is family owned business for three generations and appears to have high ethical standards. Secretary prepared documents for us to apply for tax credits, utility company and Indiana state rebates.