Freedom IN AC & Furnace Repair | Trusted HVAC Service
Our Rule Is The Golden Rule
Losing your heating or cooling system when the temperatures begin to change can be frustrating. This is why you should always make sure that you have a team of reliable HVAC professionals on your side to handle any problems that you may face.
Fortunately for you, our company has been in the business for many years, and we have gained extensive knowledge when it comes to preparing malfunctioning cooling or heating systems. We are confident that we will be able to sort out any issues you have in record time.
On top of repairing malfunctioning systems, we can offer you trustworthy advice about selecting a new furnace or AC unit. Our team of experts honestly cares about the comfort and well-being of all of our clients. To provide you with the best service possible, we will do everything in our power to get the job done as quickly as possible.
We value transparency above all else, and we will be sincere when it comes to the severity of the problem at hand and the pricing. With that being said, you won't have to pay for unnecessary services.
Need Your Air Conditioner or Furnace Fixed? Call Our HVAC Pros!
When the temperatures begin to change, you will likely turn to your furnace or AC system for comfort. Unfortunately, even the most expensive and modern units are not immune to the occasional malfunction or breakdown. Because of this, you should have a team of reliable experts on hand to sort out any issues that you may encounter.
Whatever the problem, our company will always be there to assist. We pride ourselves on years of experience and our honest determination to provide customers with the best service possible. If you are searching for the best HVAC team in town, look no further.
Get Your Air Conditioning or Heating Repaired ASAP | Call Today!
Maintaining your family's comfort will always be our number one priority. We will never shy away from a job - in fact, with years and years of valuable experience behind us, we do not doubt that we will be able to fix any issues that you may encounter.
Our experts will work to restore your unit in record time. With that being said, one thing that we never compromise on is quality of service, so you will not have to worry about the job being rushed. We will do our best to correct the problem and restore your peace of mind quickly.
Bates Mechanical Inc.
5738 Main St, Freedom IN, 47431
812-829-3156

Our Products
As a Bryant dealer, with a wide variety of products to choose from, we can keep your family healthy and feeling comfortable all year long. We carry a complete line of indoor comfort equipment with innovations that raise the standards of comfort and reliability, including air conditioners, heat pumps, gas furnaces, programmable thermostats, humidifiers, ductless split systems, boilers, air cleaners, ultra violet lights, ventilators and zoning products. Let the experts at Bates Mechanical Inc help you customize a solution that's right for you.
Learn More

Our Services
We are service professionals! As licensed contractors and specialists in the field of heating and air-conditioning, we have the tools, the equipment, and the experience to keep your equipment running smoothly all year long. If it is emergency service that you need, twenty-four hours a day, seven days a week, we are available to assist you! To help reduce service emergencies, we offer service agreements to keep your comfort system running at peak performance.
Learn More
We're stocked with products by the best brands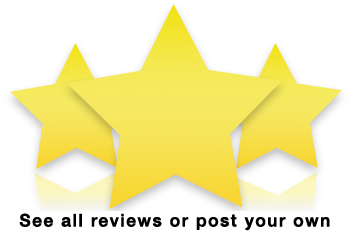 Reviews of
Bates Mechanical Inc
(Based on 25 rated reviews)
Words can't express our appreciation for what Bates Mechanical did in analyzing and replacing our failed geothermal system. Fast, extremely knowledgable, exceeded our expectations, above and beyond in service, on time, good communication, and the furnace works great!! We couldn't be happier with Greg and his team. Thank you. …
Read more
The technicians were very professional and the installation went very smooth. New unit working and looking good. Moved to my current location 10 years ago and have used Bates for all my furnace needs . Highly recommend!!!!!…
Read more